Work Gloves & Safety Gloves
Safety gloves for mechanical and chemical risks
Welcome to uvex safety Australia & New Zealand experts in safety gloves and hand protection. In our wide range of gloves, you will find the perfect work gloves for a variety of applications to help you protect your hands. uvex supplies a wide range of gloves in Australia including general handling gloves, gloves for mechanical work, cut-resistant gloves, needle-resistant gloves (HexArmor), chemical-resistant gloves.
For all of our products, we pay particular attention to an excellent fit, as well as the required protective class. If you are looking to protect your hands in the workplace, our hand protection specialist can help you to select the correct safety gloves for your area of application:
uvex safety gloves introduction
The protection of our hands – one of the most important parts of our bodies – requires high-quality safety gloves and custom-tailored service solutions. uvex safety gloves is uvex's competence center for working gloves and it maintains the biggest safety gloves production in Europe. The majority of our gloves is "Made in Germany" and then shipped world-wide.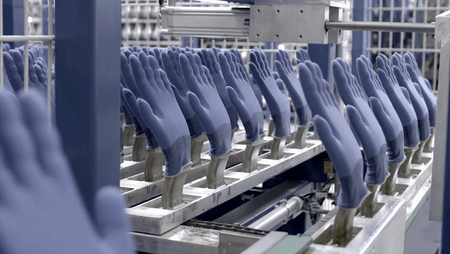 Hand protection - additional information
When working, our hands are constantly in direct contact with the objects and materials at our workplace. It is important to find the right occupational glove for the corresponding hazardous situation. There are many factors which must be taken into consideration when selecting the appropriate safety gloves.
The requirements for suitable work gloves change completely depending on whether your employees are doing delicate precision work or are operating heavy machinery. whether they are working in dry areas or wet or oily environments, whether they will come into contact with chemicals or are exposed to mechanical risks.
ESD and Touchscreen Gloves
The protective gloves have a special advantage: they are touchscreen compatibility with all common screens, tablets and mobile phones. In addition, the phynomic airLite ESD gloves are designed for ESD requirements in accordance with EN 16350:340. Find out more
How to read a glove rating?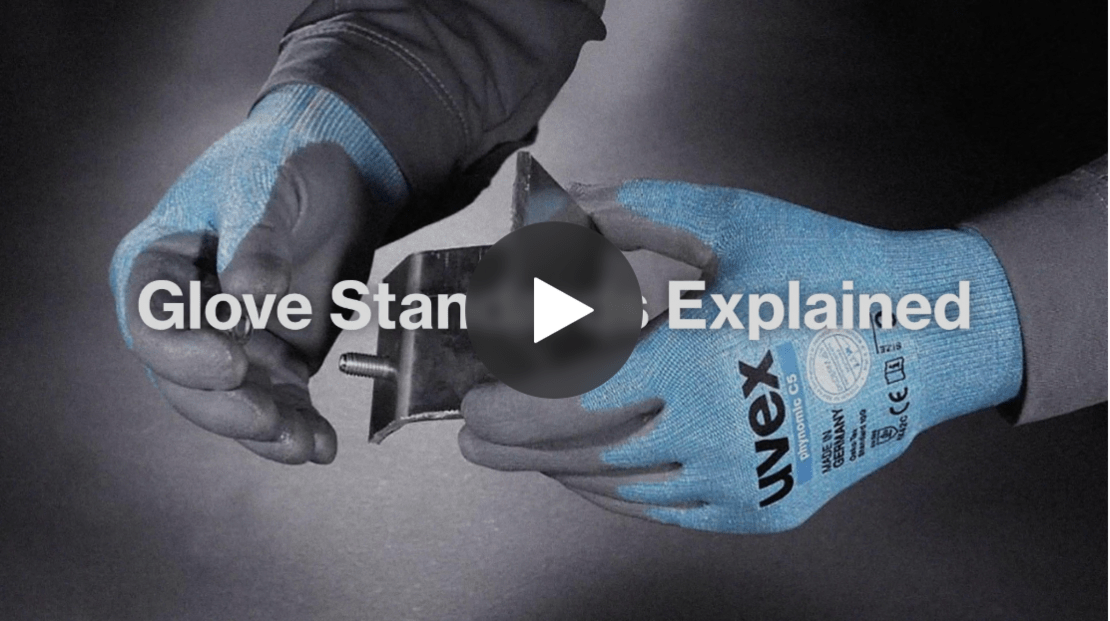 The European Standard EN 388:2016 covers the test requirements for safety gloves that are provided to protect against mechanical risks, which covers abrasion, blade cut, puncture, tearing and impact. Find out more about how to read the glove standards and cut ratings on your safety gloves? Click here
HexArmor® safety gloves
uvex and HexArmor® – two brands with one global mission: protecting people. We offer a selected range of safety gloves from HexArmor's portfolio in Australia and New Zealand. View Hexarmor hand protection range.
Innovative cut protection
Take a look at the latest uvex cut protection technology in the uvex D500 foam and uvex phynomic C5 gloves here.
uvex chemical gloves
Wearing the right safety gloves is essential when working with chemicals. Find out more about the uvex chemical glove range and learn how to put on and take off chemical protective gloves correctly.