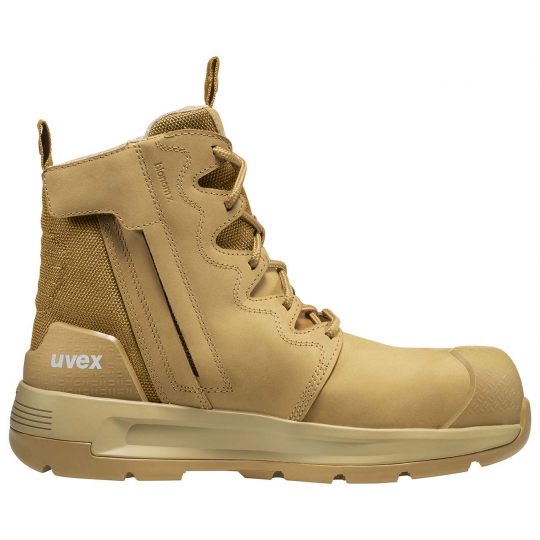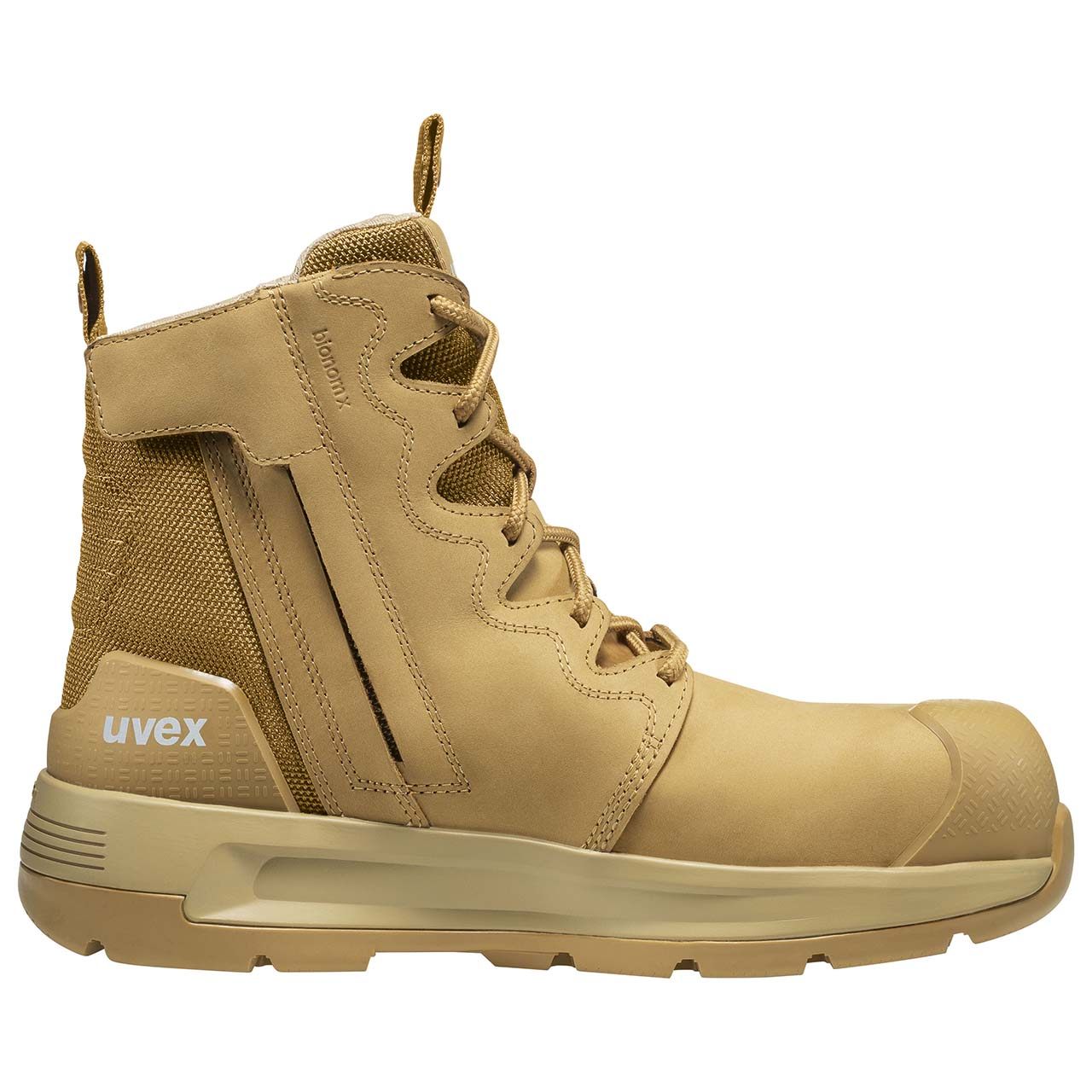 uvex 3 x-flow zip side work boot tan (wheat)
Part number: 65458: standard width (11), 65450: extra wide (14)
Biomechanically optimised uvex bionomx design
High energy return uvex i-PUREnrj cushioning system
Extremely breathable uvex climazone upper
Multiple widths available in core sizes
Airport friendly
Lightweight & insulative composite safety toecap
Magnetic zip cover for durability and easy to use
Electrically resistant (EH) and 300°C heat resistant outsole
uvex x-flow safety footwear range built to exceed expectations
uvex 3 x-flow zip is designed to move with the foot and transfers heat away from the body. Suitable for workers in medium to heavy application areas and particularly workers that may be exposed to electrical hazards. Unique sole engineering helps provide stability on both smooth and uneven surfaces.
General features
Lightweight 150mm (6') high zip side lace up safety boot
Zip side for ease of access
Magnetic zip cover for durability and easy to use
Water-resistant leather upper
Airport friendly
uvex x-flow range footbed is made from 87% recycled production waste foam and the top cover fabric is made from 100% recycled PET plastic
Certified to accommodate the uvex tuneup 2.0 foot-type specific footbed system
uvex x-flow range have a seam free scuff cap and heel counter for durability
Protective features
Electrically resistant (EH)
Lightweight & insulative composite safety toecap
300°C heat resistant outsole
Fuel oil resistant
Water-resistant leather upper
Zip side for a quick exit when required
Comfort features
High energy return uvex i-PUREnrj cushioning system designed to minimise worker fatigue compared to traditional polyurethane foam cushioning.
uvex bionomx uses biomechanics in design to harmonise the interaction of footwear with the ground and the body so that it performs as one system.
uvex climazone optimises breathability and internal air flow
uvex multiple-fit system offers multiple widths in the same length in core sizes
uvex x-flow range is certified to accommodate the uvex tune up foot-type specific footbed system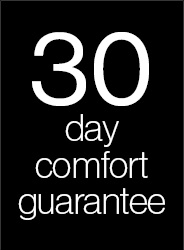 Applications
Heavy application areas. Work that involves external influences that place extensive demands on the footwear durability and stability. They are usually found in mining, construction, heavy mechanical engineering and civil engineering.
Versions available:
6545837: Size 37, Width 11 (standard width)
6545838: Size 38, Width 11 (standard width)
6545839: Size 39, Width 11 (standard width)
6545840: Size 40, Width 11 (standard width)
6545841: Size 41, Width 11 (standard width)
6545842: Size 42, Width 11 (standard width)
6545843: Size 43, Width 11 (standard width)
6545844: Size 44, Width 11 (standard width)
6545845: Size 45, Width 11 (standard width)
6545846: Size 46, Width 11 (standard width)
6545847: Size 47, Width 11 (standard width)
6545848: Size 48, Width 11 (standard width)
6545041: Size 41, Width 14 (extra wide)
6545042: Size 42, Width 14 (extra wide)
6545043: Size 43, Width 14 (extra wide)
6545044: Size 44, Width 14 (extra wide)
6545045: Size 45, Width 14 (extra wide)
Specifications uvex 3 x-flow zip side work boot tan (wheat)
| | |
| --- | --- |
| Shoe type | zipped boots |
| Product family | uvex x-flow |
| Standards | EN ISO 20345:2011; AS2210.3 2019; ASTM 2413 |
| Lining material | distance mesh |
| Upper material | leather, nylon |
| Sole material | uvex i-PUREnrj midsole, Rubber (RU), Polyurethane (PU) |
| Colour | tan (wheat) |
| Width | 11, 14 |
| Technologies | uvex climazone foot climate management, uvex multi-width system, uvex bionomx, uvex i-PUREnrj, uvex x-flow recycled footbed |
| Certificates | Array |
| Awards | Red Dot Design Award Winner 2022 |
U vs. X - Work boots engineered for U vs the Xtremes
uvex x-flow - overview:
uvex x-flow name history: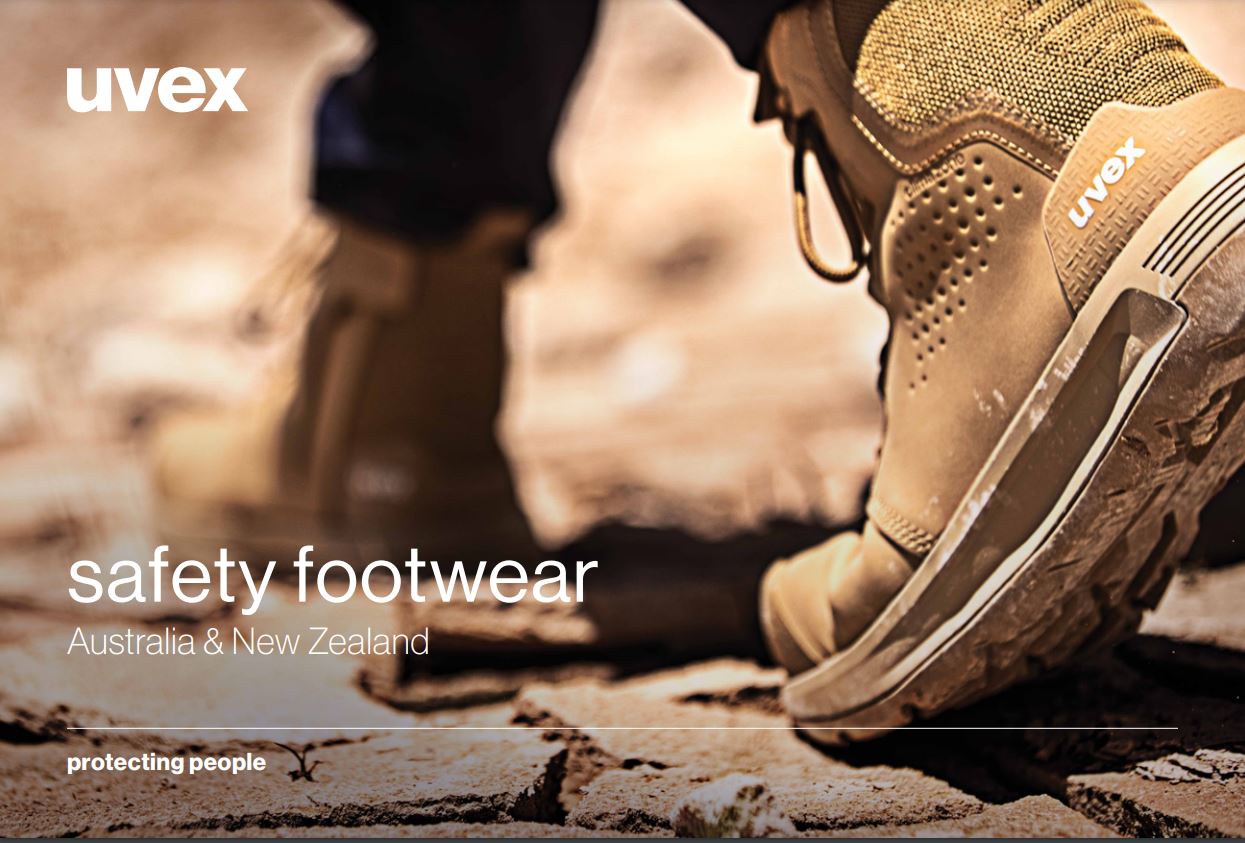 Try a pair of the uvex x-flow footwear range for 30 days and if you are not satisfied with the comfort of the footwear you may return it to the place of purchase for an exchange or refund. The footwear must have been correctly fitted for both length and width and be accompanied by a valid original proof of purchase receipt that is less than 30 days from the date of return. If the footwear has been excessively damaged or mistreated beyond normal wear and tear, the footwear will not be eligible for the uvex 30-day comfort guarantee. Damage or mistreatment includes, but is not limited to, cuts, exposure to excessive heat, chemicals, cement, or lime.
The cost of returning and resupplying the footwear is to be covered by the customer.
The 30-day comfort guarantee is separate and additional to the manufacturing warranty and any consumer guarantees under the Australian Consumer Law and the New Zealand Consumer Guarantees Act.
The uvex comfort guarantee is valid only for purchases made in Australia and New Zealand.