Welcome to uvex safety Australia & New Zealand experts in eye protection. In our wide range of safety eyewear we offer many different models and styles including safety glasses, safety goggles, welding protection, overspecs (OTG), and faceguards.
Safety glasses and safety goggles are available in clear and grey lens and also other lens colours (amber, brown, polarized) are available. All uvex safety eyewear is tested and approved to AS/NZS 1337.1.2010 for Medium Impact Protection.
uvex safety glasses provide maximum protection and incredible comfort, packaged together with stylish design. Eyewear must be capable of adapting to individual head shapes whilst ensuring a pressure-free fit and providing total eye protection.
FILTER
6 Products
uvex sportstyle
Reset selection
Product family
more
Reset filter
Colour
more
Technologies
more
Certificates
Product type
Version
more
Coating
more
Lens properties
more
Lens tinting
more
UV protection
6 Products
uvex sportstyle
Reset selection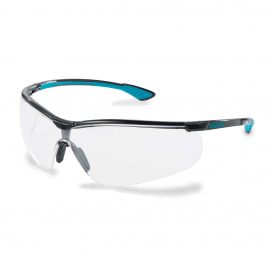 uvex sportstyle glasses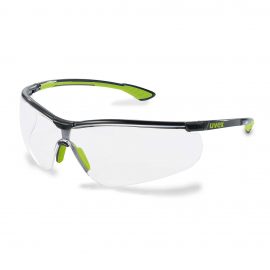 uvex sportstyle glasses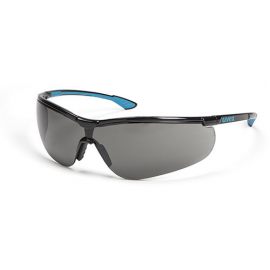 uvex sportstyle glasses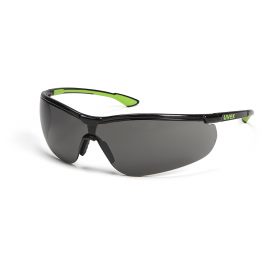 uvex sportstyle glasses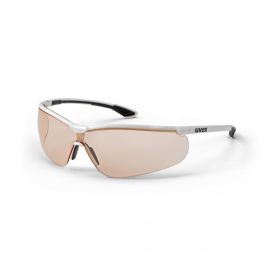 uvex sportstyle safety glasses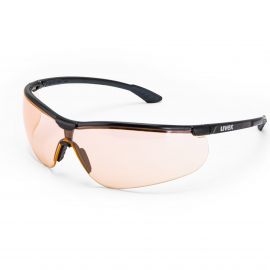 uvex sportstyle safety glasses
Safety glasses – additional information
Safety eyewear protects our most important sensory organ, which also happens to be the most vulnerable: our eyes. Whether for work at a milling machine, in a laboratory or with UV light, our safety eyewear incorporates the use of special coatings and appropriate tinting to satisfy the needs of any application area. But what safety eyewear is the right choice for your needs? Below you can find all essential information about uvex's safety eyewear product portfolio.
Safety eyewear coating technologies
Right from the start, uvex has been a leading specialist in developing eyewear which is perfectly matched for the intended application. uvex is the world leading brand in lens coating technology, delivering long lasting anti-fog and anti-scratch performance. Learn which coatings are used and what they can do.
Clean and care for safety glasses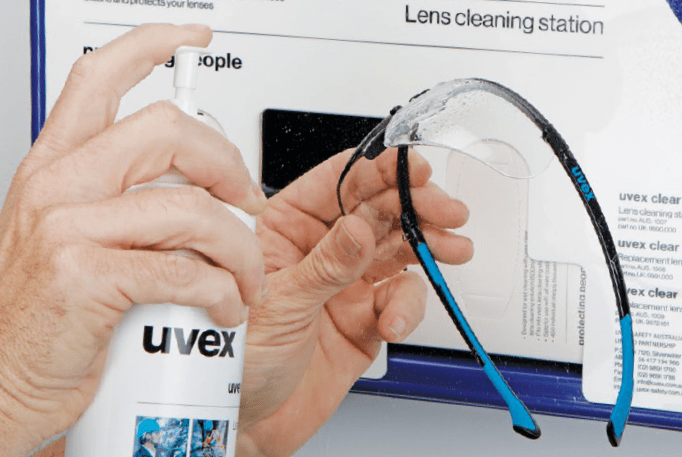 Make your safety glasses last longer with uvex useful cleaning tips. Learn more about how to clean your spectacles correctly here.
Safety Goggle Selection Guide
Choosing the right safety goggles for different work environments is very important. Learn more about how to find the perfect pair of safety goggles here.
CBR65 AND CBR75 Safety Glasses for Contrast Enhancement, Blue light reduction and Relaxed Vision
Properly tinted safety eyewear lenses can have a dramatic effect on the quality of the wearers vision, enhancing comfort, clarity and productivity. he uvex CBR65 and CBR75 light transmissions improves contrast enhancement, reduces blue light and supports relaxed vision. Find out more about what blue light stands for and the risks here.
Safety Eyewear Fitting Guide : Find Your Perfect Fit!

One size does not fit all! There's a lot that goes into selecting the best and perfect fitting safety eyewear. Learn how to pick the best glasses for your head size with our fitting guide here.
Polarised sunglasses
High-quality outdoor protection against the harsh glare and ultraviolet rays of the Australian sun can be hard to find. The uvex polarised range sets the benchmark for comfort and wearer acceptance being 100% UV compliant. Find out more here
Safety Glasses Lens tinting solution
It is important to choose the most appropriate lens tint for your environment to ensure you are not putting additional strain on your eyes. Lens tinting can provide better visibility, increased contrast and reduced glare. We offer lens tinting solutions for every light environment. From clear lens to grey lens to protect the workers' eyes from the harsh Australian sun. Our new digital lens tinting advisor helps you find the perfect tinting for your application.
uvex UV400 — 100% protection against UVB and UVA radiation
The World Health Organisation (WHO) recommends UV protection up to 400 nm Most industrial safety eyewear only complies with the industry standard, which prescribes protection up to 380 nanometres. The latest scientific findings show that this is not enough. Although it offers 100% protection against UVB rays, it only provides partial protection against equally dangerous UVA radiation.
Find out more about uvex UV400