protecting people
uvex megasonic - Revolutionary lens design
For all-round vision
The revolutionary lens design of the uvex megasonic does not restrict the wearer's field of vision, delivering edge-to-edge, crystal-clear vision — even under difficult conditions. The spacious internal volume and specifically designed recess accommodates side arms for spectacle wearers, delivering a universal fit, and ensures the same level of protection across the whole workforce. The sporty, ergonomic design and ultra-comfortable fit make these goggles a reliable addition and allow you to get on with your day, without distraction.
Register your interest
Be the first to request a trial for our latest safety goggle:
Better vision, even on difficult terrain
Increased safety when walking — better wearer acceptance
The uvex megasonic's field of vision has been extended downwards to provide the wearer with maximum safety when walking, thereby eliminating the need to take the goggles on and off when walking on difficult surfaces. The uvex megasonic is particularly suitable for the oil and gas industries, chemical and pharmaceutical industries, fire service, construction industry, metalworking, agriculture and forestry, food industry, waste management and the iron and steel industries.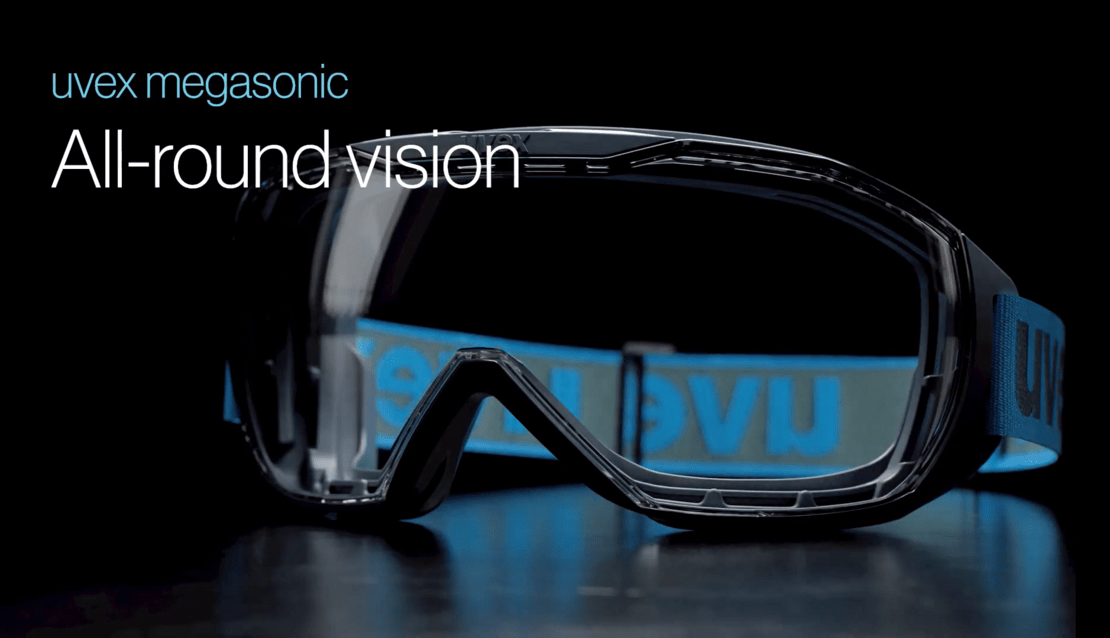 uvex megasonic: model overview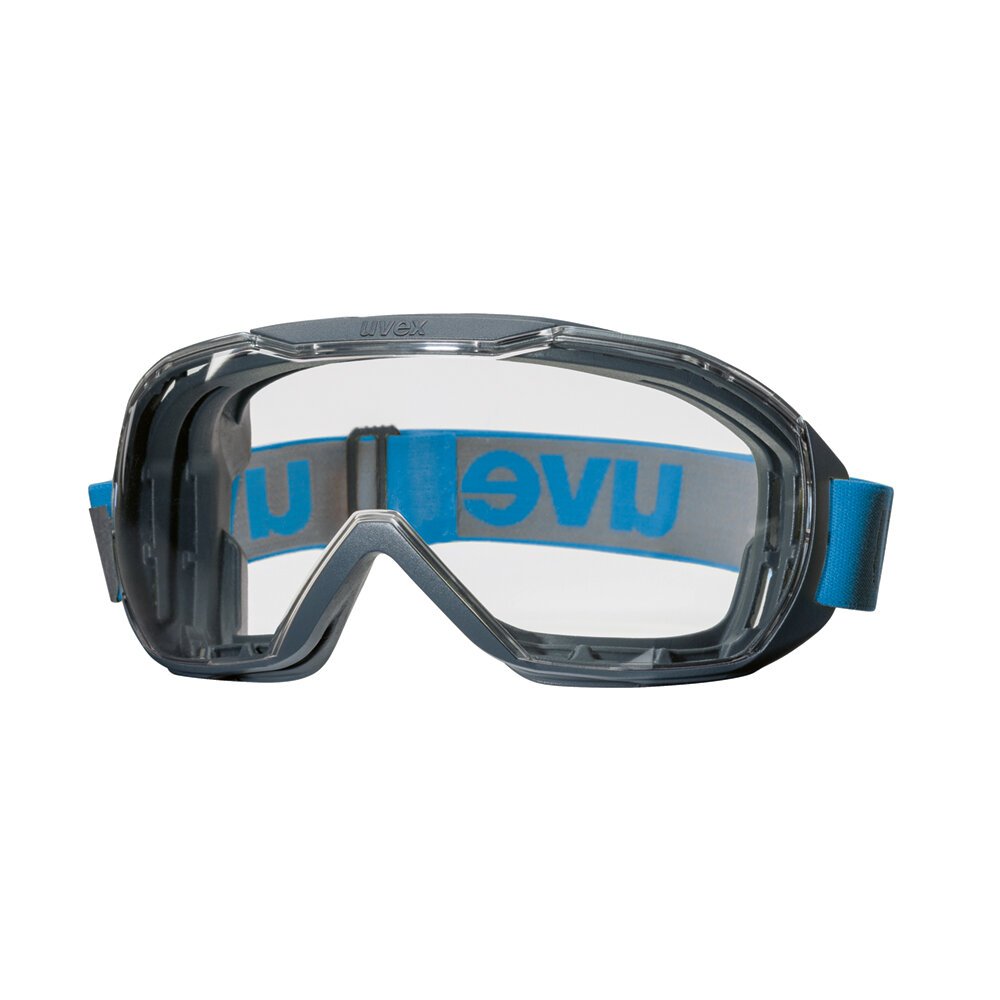 | | |
| --- | --- |
| Article number | 9320-266 |
| EN standards | AS/NZS 1337.1 |
| Frame colour | anthracite, blue |
| Marking | AS/NZS 1337.1 - XI 0 |
| Material | TPE |
| Tint | clear |
| UV protection | UV400 |
| Coating | uvex supravision excellence |
| Material | PC (polycarbonate) |
| Weight | 96 g |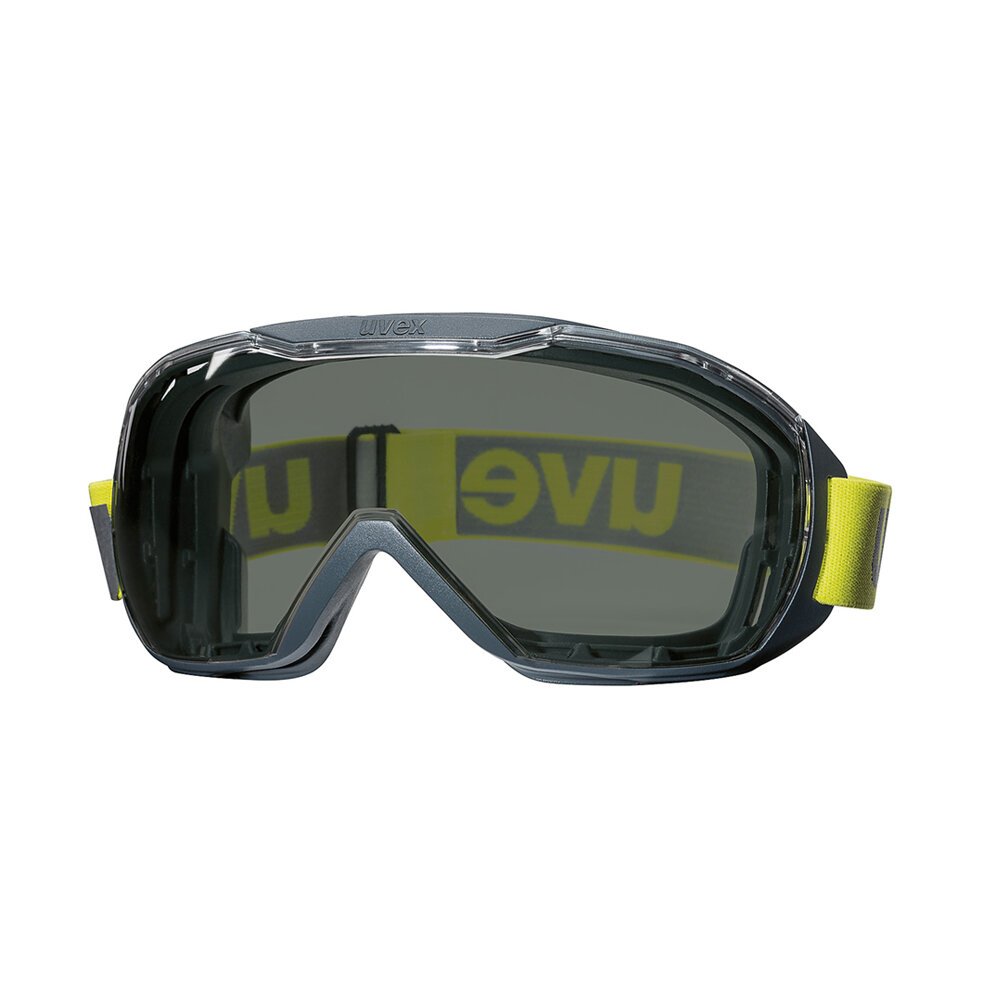 Article number
9320-282
Standards
AS/NZS 1337.1
Frame colour
anthracite, lime
Marking
AS/NZS 1337.1 - XI 2
Material
TPE
Tint
grey 23 %
UV protection
UV400
Coating
uvex supravision excellence
Sun protection
Material
PC (polycarbonate)
Weight
96 g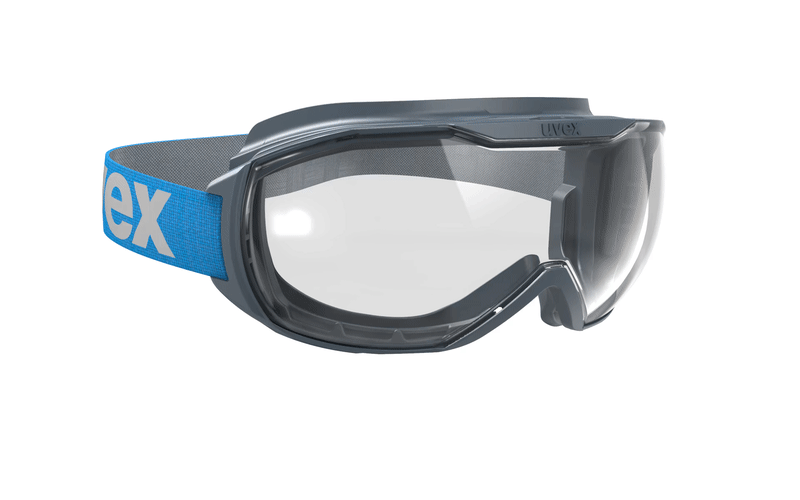 uvex megasonic features
The flexible x-frame and ergonomic face seal offer maximum wearer comfort, while the unique frame design with an OTG recess and the generous inner volume of the goggles allow users to wear their own prescription spectacles.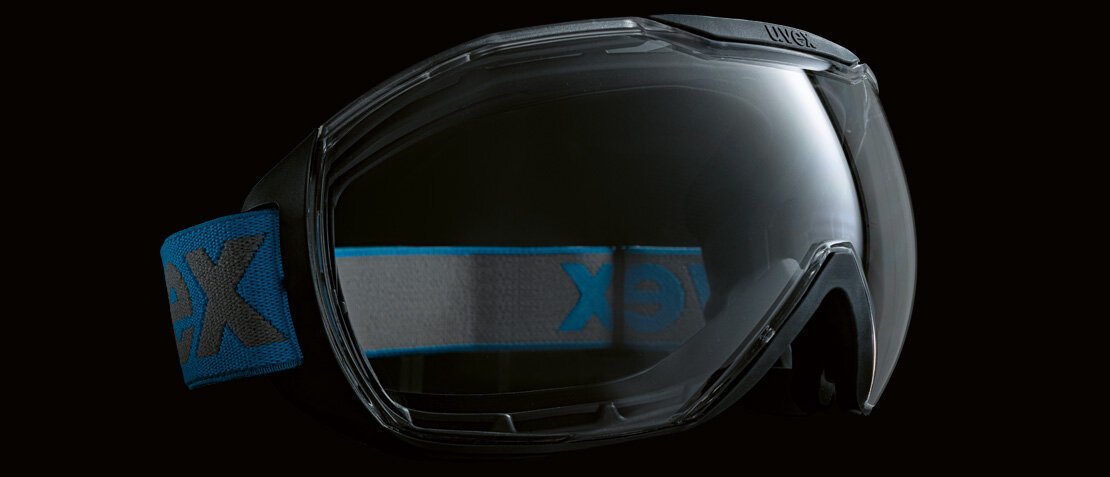 Thanks to its innovative, frameless lens design, the uvex megasonic has a field of vision that is approximately 20% larger than similar goggles.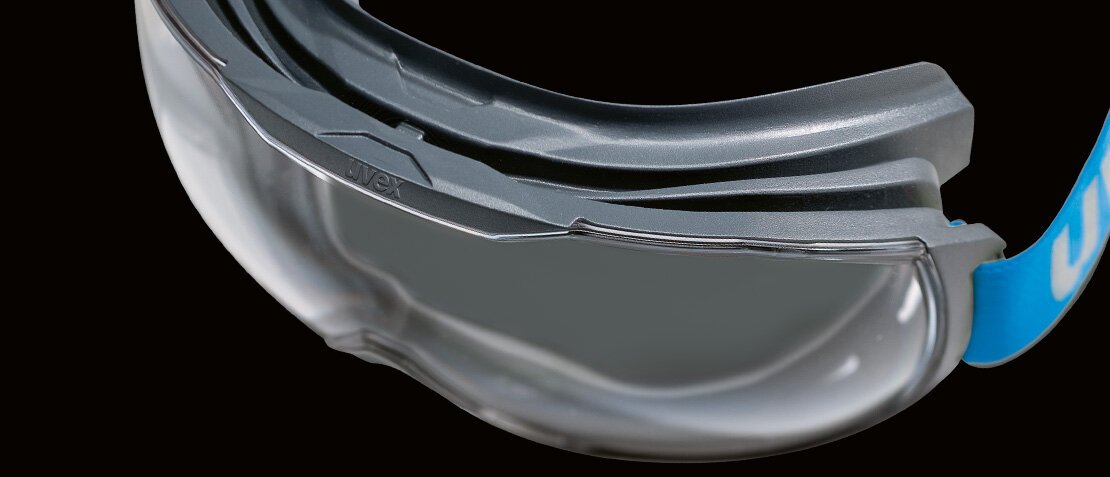 The large panoramic lens has an almost unrestricted field of vision with optical quality class 1. This means that the uvex megasonic does not need to be removed between tasks, such as when moving between two workstations — a major advantage when it comes to safety.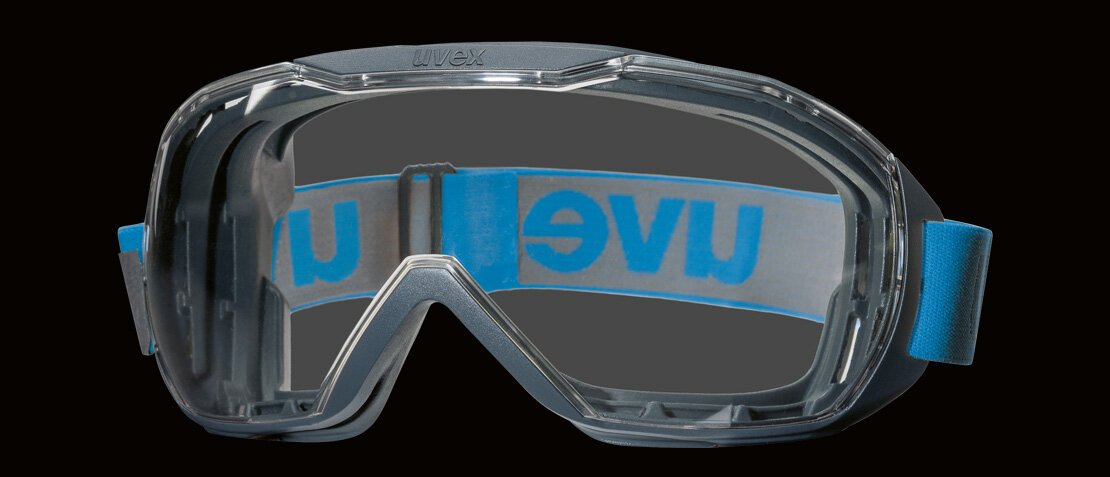 The proven uvex supravision coating technology reliably protects the lens against fogging and scratching.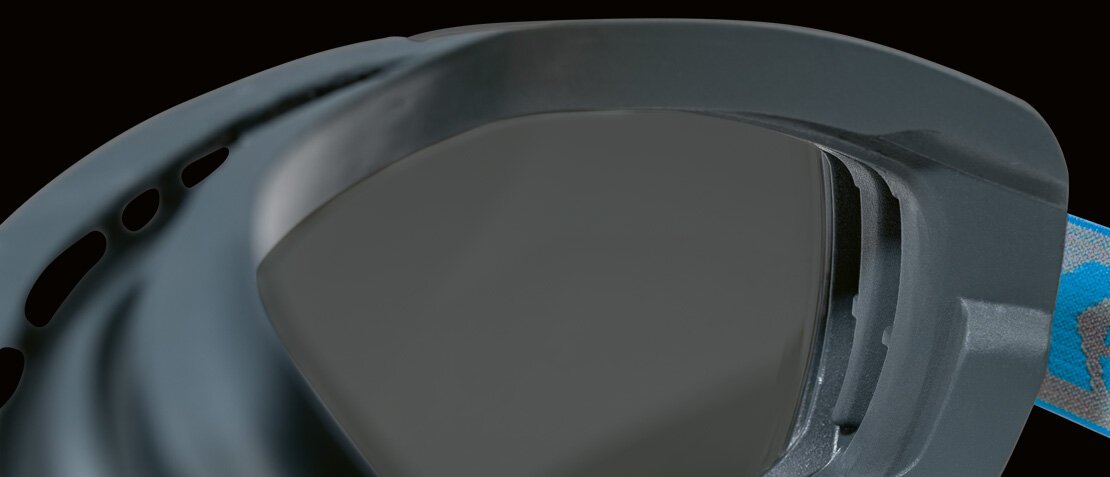 The goggles are also compatible for spectacle wearers, as the uvex megasonic can be comfortably worn over prescription spectacles — special recesses ensure there is enough room for the side arms of the wearer's spectacles.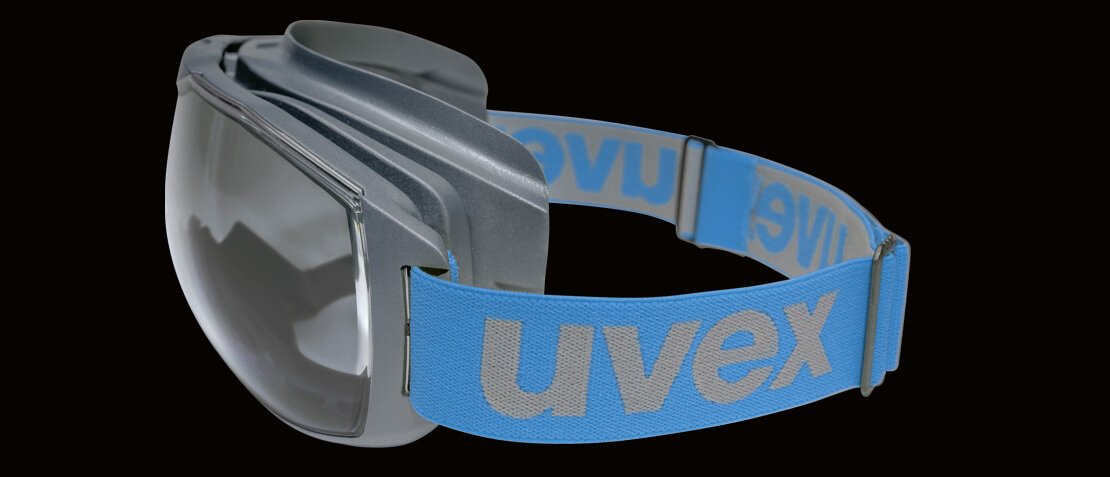 The 30-mm wide, soft headband ensures a secure fit.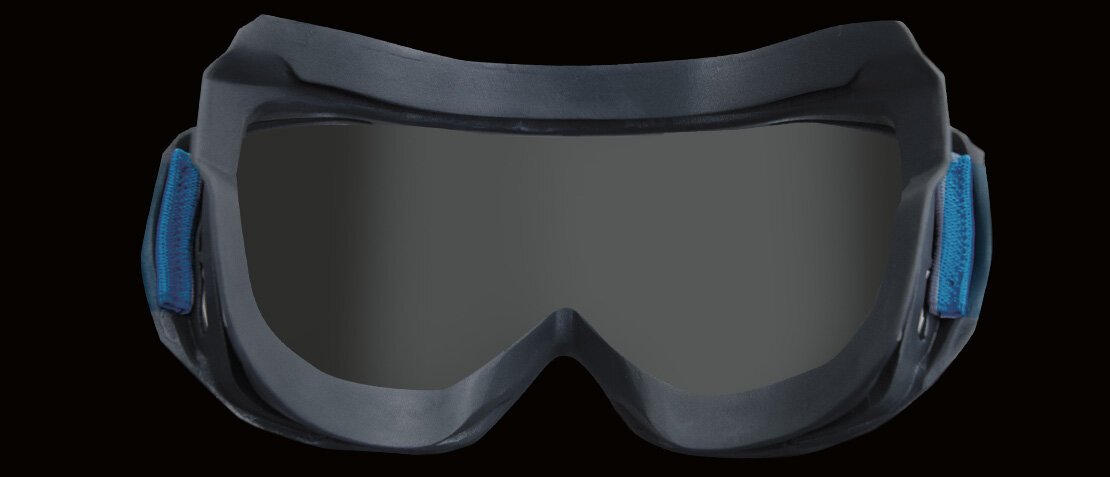 Like all uvex safety eyewear, the uvex megasonic offers an impressively high level of wearer comfort. The flexible frame ensures a comfortable fit.