Victory at the Red Dot Award
uvex wins the international design award for a safety footwear model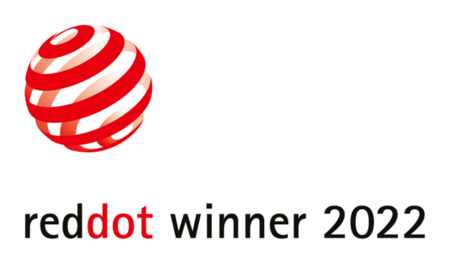 Our latest range of uvex x-flow work boots has been successfully awarded the Red Dot Design Award 2022. The uvex x-flow, specially developed for Australia, was awarded for its first-class design.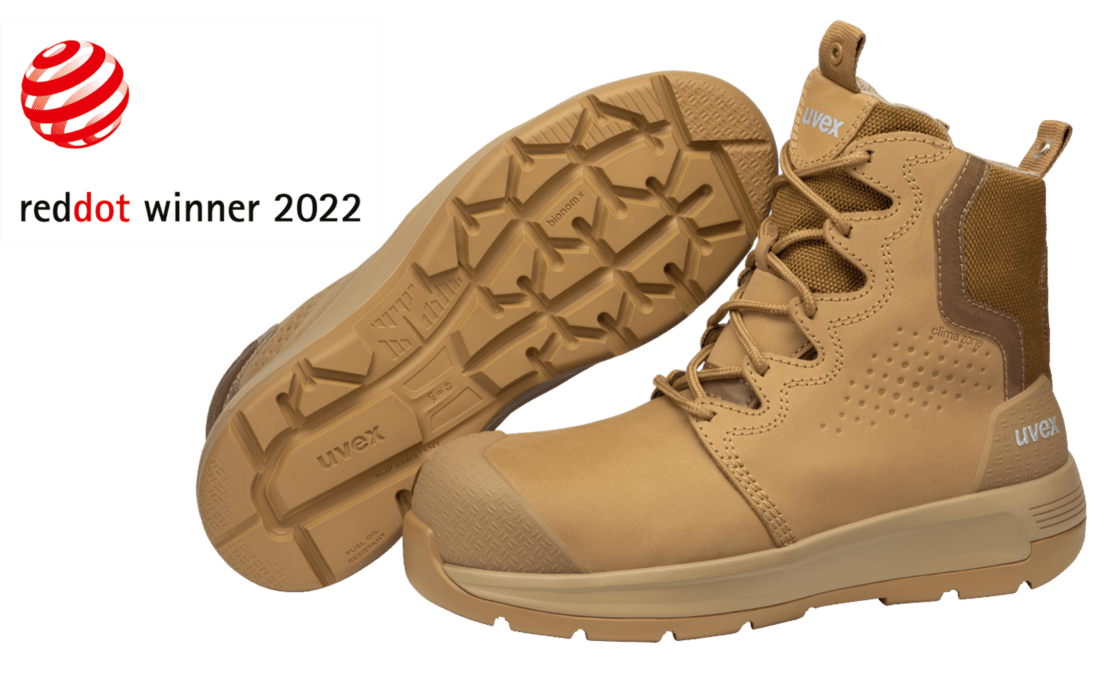 About the Red Dot Award:
"In search of good design" - the Red Dot Design Award is one of the largest design competitions in the world. The Red Dot Label has established itself internationally as one of the most coveted seals of quality for good design. In order to be able to professionally evaluate the diversity in this area, the award is divided into three disciplines (Product Design, Brands & Communication Design and Design Concept). Each of these competitions is held once a year.
What is special about the uvex x-flow?
Workers that wear safety footwear have leg fatigue and foot problems at rates twice the general population, with two thirds of the foot problems attributed to their footwear. With 33 joints the human foot is dynamic and constantly changes shape and function. The uvex x-flow was designed with biomechanics at the heart of process. The sole is engineered to provide a flowing transition from initial contact to toe off, while the wave like upper is designed to adapt to changes in foot shape for ease of movement. Seams have been minimised with essential seams located away from sensitive areas.
The high energy return uvex i-PUREnrj cushioning, lightweight and flexible design helps reduce fatigue. uvex's climazone technology maximises breathability and airflow channelling to address the high levels of heat stress. The seam free scuff cap improves durability, while the external heel counter provides additional support. Zip access provides convenience, and the magnetic cover protects the zip. The insole foam is made from 87% recycled production waste and top cover is made from 100% recycled plastic.
The uvex x-flow is designed to move effortlessly and perform as one system with the body.
Have any questions? Media contact:
UVEX SAFETY AUSTRALIA LIMITED PARTNERSHIP
Unit 3, Riverside Centre, 24-28 River Road West
NSW 2150 Parramatta
Australia
Telephone: (02) 9891 1700