"The Royal Australian Navy Alpine Snowsport team is protected by uvex"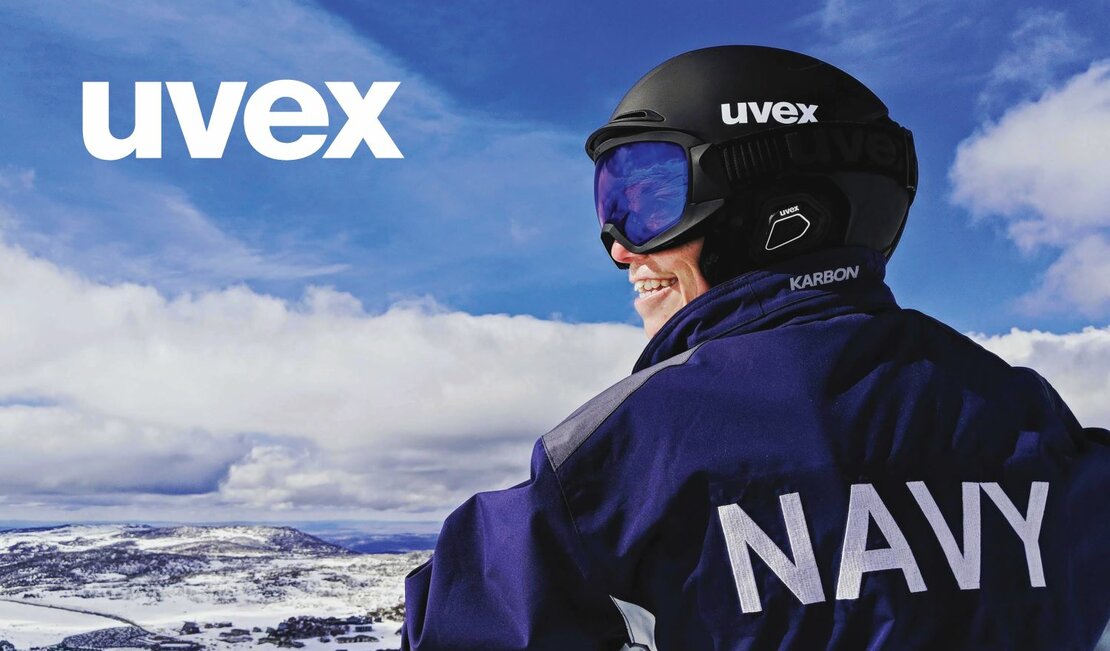 Protecting people who protect us – uvex safety Australia supports the Royal Australian Navy Alpine Snowsports team (NAS). As a partner for international top-level sport, uvex equips more than 1,000 professional athletes worldwide with ski goggles and helmets, equestrian riding helmets, cycling helmets and sports eyewear.
On August 17th, 2018 uvex safety Australia was invited to attend the competition week for the Royal Australian Navy Alpine Snowsports (NAS) team selections. Before being selected to represent the Navy at the Australian Defence International and Inter-services Alpine Snowsports Championships (ADIISC). Competitors had to qualify by battling it out at the single-service championships in Jindabyne NSW. uvex NSW State Sales Manager David Simpson was selected to race on behalf of the uvex team.
The week was a chance to feature some of the best ski and snowboard racers in the Royal Australian Navy from across the country. On the final evening of the event uvex safety Australia MD Andreas Dammann awarded high performance uvex racing ski helmets and goggles to 40 of the winning NAS racers.
"Whether in an industrial workshop or on the top of a snow mountain, both athletes and industrial workers need to be able to fully concentrate on their job, safe in the knowledge that they are protected by their PPE", says Andreas Dammann, Director RBU Asia, South Pacific & Managing Director, uvex safety Australia Limited Partnership.
With the introduction of the new safety spectacle uvex pheos cx2 CBR65 in August, uvex proudly sponsored the spectacles and a co-branded NAS / uvex u-cap sport to each attending athlete and guests. The pheos cx2 CBR65 improves contrast enhancement and supports relaxed vision.
The following week the Australian Defence Force men and women had the chance to feature their skills and new gear at the in the annual Australian Defence International and Inter-services Alpine Snowsports Championships (ADIISC) at Perisher Valley. Skiers and snowboarders competed in a range of events, including: slope style, giant slalom, slalom and boarder/skier cross at the New South Wales ski resort. The athletes were wearing their new helmets and goggles from uvex to protect their head and eyes and enable them to ski race to her fullest potential. The team competed very successfully, and all participants received a pair of uvex pheos cx2 CBR65 at the awards dinner.
"We are proud to provide the NAS team with high performance race equipment and share the mutual brand values of leadership, quality and enthusiasm with the NAS team", says Andreas Dammann:
"The Royal Australian Navy Alpine Snowsport team is protected by uvex"
Have any questions? Media contact:
UVEX SAFETY AUSTRALIA LIMITED PARTNERSHIP
Unit 3, Riverside Centre, 24-28 River Road West
NSW 2150 Parramatta
Australia
Telephone: (02) 9891 1700