Footwear: A second line of defence to electrical hazards
Which safety footwear standards are suitable for environments with potential accidental contact with electricity?
By Dr Caleb Wegener PhD (Biomechanics), B App Sc (Pod) Hons Head of Product Management, Footwear / Honorary Research Associate, Faculty of Health Science, The University of Sydney
Contact with electricity is the third largest cause of death in the Australian construction industry accounting for 15% of all fatalities in the industry1. Electricians, as would be expected, account for 49% of the construction industry fatalities due to electrocution followed by plumbers and other trades. Other tradesman are also at a substantial risk of electrocution because of exposure to electrical cables and power tools on construction sites1. The number of workers that may be accidentally exposed to live electricity is substantial. The construction industry is one of the largest employers in Australian accounting for 9%2 of the workforce and workers in other industries also being potentially accidentally exposed to live electrical circuits, electrically energized conductors, parts or apparatus.
Electrical hazards are serious threats in the workplace that are not easily visible to the worker. While most workers understand the risks involved with electricity and treat it with due respect some of the hazards are not easily identifiable. Construction sites can be particularly dangerous due to temporary electrical supply and the nature of the work.
Most health and safety personnel only think of safety footwear as personnel protective equipment to provide protection against impact injuries in the toe region. However, international safety footwear standards also outline requirements for protective features to other risks that occur in the workplace including electrical hazards.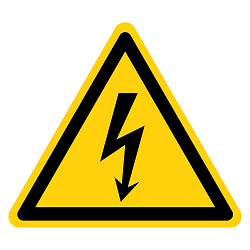 FOOTWEAR
Electrical shock resistant footwear (EH) can provide a secondary source of protection to workers who accidentally come in contact with live electrical circuits, electrically energized conductors, parts or apparatus. EH certified footwear is tested to ASTM F2413-18 and is required to resist 18,000 V at 60Hz for 1min with no current flow or leakage in excess of one milliampere in dry conditions. However, EH footwear should only be used as a secondary source of protection against accidental contact with electricity and not part of their primary protection plans which is in line with hierarchy of controls in hazard management.
EH footwear is required to be maintained in good condition to be an effective second line of defence to electrical shock. The electrical insulating properties of footwear can deteriorate when the footwear has an excessively worn outsole, sole contaminated with metal shavings and/or if the footwear has been exposed to wet and humid conditions. Due to these potential changes in the level of protection provided by EH footwear during wear, it is essential that workers consider EH footwear as an additional line of defence to accidental contact and not part of their primary protection plans.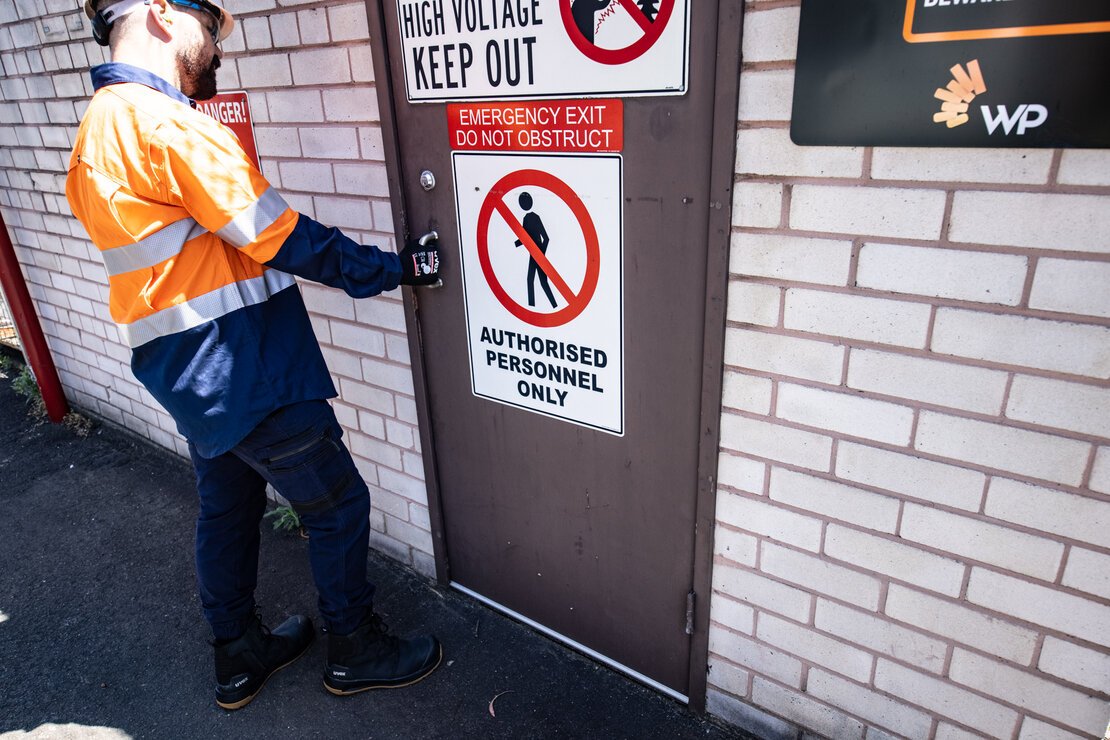 The uvex x-flow range has been designed based on the needs and hazards of faced by workers in the construction industry and is certified to comply with the requirements of electrically shock resistant (EH) footwear.
Safety footwear typically contains metal components in the design of the footwear. Components that are commonly made of metal are the safety toecap, shank and eyelets. These elements can have the potential to conduct electricity if they are exposed to live electricity. It is important to note that these items do not typically comprise a specific safety risk to electrical shock when the footwear is in good condition as they are typically covered with non-conductive materials. However, worn or damaged sole, uppers or lining of the footwear can expose metal componentry potentially reducing the effectiveness of EH footwear.
EH footwear can be designed to be completely metal free or contain minimal metal elements while still providing the same levels of protection from impact or crush injuries by utilising composite toecaps, non-metal eyelets and TPU or nylon shanks. This means that even if the footwear is damaged and the safety toecap is exposed the toecap is made from a non-conductive material.
Electrical resistant footwear (EH) should not be worn in areas with explosive hazards and around equipment sensitive to static electricity where conductive or antistatic footwear is recommended.
CONCLUSION
Electrical shock resistant safety footwear can provide an additional line of defence against accidental electric shock. This level of protection is particularly beneficial in workplaces where it is more difficult to control the hazards that workers are exposed to. Electrically shock resistant footwear should be monitored to ensure that it is in good working order and that it has not been damaged in a way that could compromise its safety performance.
---
REFERENCES
1. Work-related Injuries and Fatalities in Construction, Australia, 2003 to 2013. June 2015, Safe Work Australia, Canberra, Australia.
2. Australian Bureau of Statistics and the Department of Employment's Employment Outlook to May 2022.